CLARITY FIRST Membership
Clarity & Accountability for business growth
Could not find video with ID 2034746. Maybe it was deleted?
CLARITY FIRST Membership
This program is for high-achieving go-getters who want to move extraordinary fast in growing their business and who are tired of figuring everything on their own.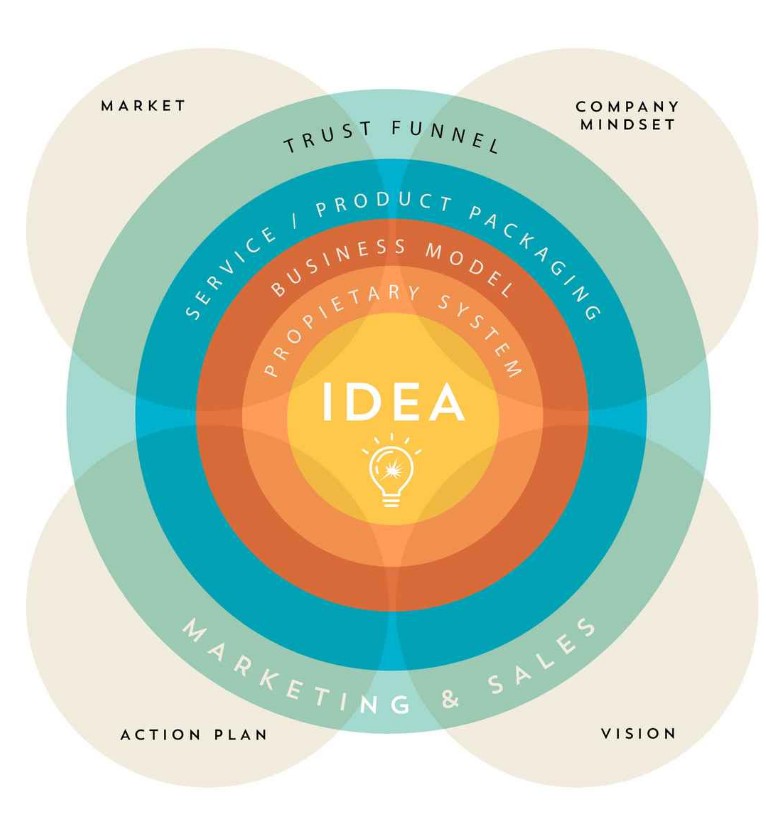 Following THE IDEA METHOD, Masters In Clarity's proprietary method, in this program you will:
Define your Core Message and begin marketing your services beyond friends & family/ word of mouth.
Design a roadmap to reach a $50,000/year revenue business
Learn & Implement the latest marketing strategies:

Social Media Posting
Facebook Strategies
Linkedin Strategies
Newsletters/ Blogs/ Vlogs
Speaking
Networking
Partnerships

Create a 12-month marketing plan so you are no longer guessing what's next
You will learn what are the necessary visibility tools you need to reach your first stage of growth:

Website
Blog
Social Media Presence
Signature Talk
Marketing Book
Upon completion, clients will have created a business that generates at least $50,000/ year or $5,000/ month gross revenue.
WHO IS THIS PROGRAM FOR? PROGRAM REQUIREMENTS
Entrepreneurs with a desire to make an impact in the world with your brilliance
Entrepreneurs who have not yet started or have barely started their business
Entrepreneurs with revenue of less than $50,000/year
Entrepreneurs with Qualifications/ Experience/ Expertise that want to offer their services to the marketplace (an expertise that the market can benefit from)
No interview required to participate in this program, participants can join when enrollment opens up ⅔ times per year.
HOW DO WE ACCOMPLISH THIS WORK?
CLARITY FIRST Membership Membership includes:
2 Monthly Group Q & A Sessions (24 total)
THE IDEA METHOD Online curriculum delivered to your inbox & online learning platform
Private Facebook Group for support, networking and guidance 24/7
3 LIVE 2-DAY LONG WORKSHOPS (3 per year) at a member's price
BONUS:
ONLY FIRST 5 PARTICIPANTS: Free Ticket to LIVE EVENT October 11/12 in MA. Create your signature talk and learn how to apply to speak.
The full support and roadmap to apply to speak 
Launch & Email Scripts
The CLARITY BOOTCAMP 3 DAYS recording 
Marketing Book Template
Discount Member pricing for Website Development, Virtual Assistant Support, Blog Writing (Ghost), Book Writing (Ghost)
Networking opportunities with fellow participants  
Pricing options