Ready to Attract Clients & get your business to $10,000/month or more?
I want to share my proven blueprint that I used to double my business year after year, so that you too can monetize the WORK YOU LOVE!



Let me show you a clear, efficient, and systematic way to grow your business without all of the guessing and confusion. The CLARITY FIRST PROGRAM using the IDEA METHOD will help you grow your business to 6 figures & beyond.
 
Hi, my name is Dolores Hirschmann. You may recognize my name. I'm the business strategist and communications coach other well-known business owners come to when they need help growing their business.  

I'm a TEDx Organizer, Coach, Speaker and creator of several methodologies and frameworks that help business owners, just like you turn confusion into clarity. Turn overwhelm into a clear path of action. Turn their PURPOSE into PROFIT. 
It's been said by my clients that I'm the CLARITY QUEEN, helping my clients put words and communicate about their work in a way that their market reacts. 
CLARITY FIRST is designed to bring you the KNOWLEDGE, SUPPORT & COMMUNITY to get your business on the fast track to growth. We start with a BONUS BUSINESS AUDIT WORKSHOP where we take a look at where your business is thriving and where it is lacking and then plan out the steps to address that.

Once we understand where you want to take your business to we work on:
Clarifying your CORE MESSAGE
Defining your IDEAL CLIENT
Creating your PROPRIETARY SYSTEM
Designing your SCALABLE BUSINESS MODEL
PACKAGING & PRICING your services
Executing a TRUST FUNNEL to attract clients
Being intentional about your MINDSET
Implementing SYSTEMS & SOP's for growth
Defining your IMPACT & VISION

 MONTHLY LIVE GROUP Strategy Calls 

 MONTHLY LIVE GROUP Implementation Sessions

 MONTHLY Easy to Follow Modules with Learning Videos

 MONTHLY Worksheets to Apply The Learning

Scripts & Templates to Take Action Faster

 Access to a 24/7 Online Community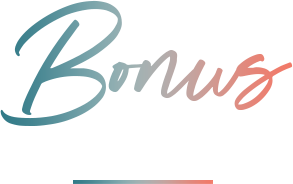 BONUS 1 - AUDIT YOUR BUSINESS WORKSHOP (9/23 12:30 pm EST)

 BONUS 2 - WRITE YOUR TALK WORKSHOP (10/22 12:30 pm EST)

 BONUS 3 - PRIVATE CLARITY CALL 
And ALL THIS FOR UNDER $100/MONTH so READ ON...
How It Breaks Down:
Monthly Live Strategy Sessions: for ongoing support to get your questions answered and get unstuck, allowing you to take action quickly, and even exponentially grow  your business. WHEN: first Thursday of the month at 12:30 pm EST
Monthly Live Implementation Sessions: 2-hour working sessions to take ACTION! We will answer your questions as you take action. Growth only happens when you implement growth strategies, so this two hour live session is where you'll take action while getting support from the Masters In Clarity Team. WHEN: last Friday of the month at 11:00 am EST 
The IDEA Method Curriculum:  exclusive learning curriculum that will guide you through CLARIFYING each layer in your business to avoid confusion and take consistent action. Includes Supplemental Materials consisting of worksheets and downloads that will assist you in guided learning so that you can easily and effectively apply it in your business immediately. Complete with Customizable
Scripts and Templates that are optimized and easy to adapt to and are proven to deliver results, making work easier than ever for your company. You'll receive scripts for sales calls, emails, and a multitude of other communication needs.
24/7 Private Group & Community Access: access to an online facebook group where you get a support network of like-minded business owners where you can network, bounce ideas and questions off of the group to get you the feedback you need to grow and succeed. Some of our best partners came from networks like this.

AUDIT YOUR BUSINESS WORKSHOP
September 23rd, 2021 11:30 am - 1:00 pm EST
"BUT... I've joined programs before AND I never took action..." 
Does that sound familiar? 

That is why we added a BONUS AUDIT WORKSHOP for you to CLEARLY understand WHERE YOU ARE and WHAT you need to FOCUS ON FIRST!
In this WORKSHOP, you will AUDIT your business and WALK AWAY with a clear ACTION PLAN of what your business needs RIGHT NOW!

Write Your Talk Workshop 
October 22, 2021 12:30-2:30 pm EST
Does the question WHAT DO YOU DO? make PANIC? 
Even if you don't want to be on stages, we recommend EVERY business owner take this workshop.You will learn our easy 7 steps to create a custom talk, speech, class, or social
media content piece to communicate with your audience in a way that is engaging and moves them to ACTION. What ACTION? Buy your products! ;-)

One Private 1-on-1 Implementation Session
In this PRIVATE SESSION with one of our Implementation Specialists, we will have a chance to speak INTO YOUR BUSINESS and give you INSIGHTS on how to move forward FASTER and with a CLEAR PLAN! (we recommend that you schedule this after your initial audit)
The fact is… there's no better way right now for you to Grow your business past 6 figures doing work you love  than by using
The IDEA METHOD in the CLARITY FIRST PROGRAM!.
THE IDEA METHOD is different from other methodologies because while we might be bombarded with formulas that promise to solve all our problems, they don't help move the needle forward. 

Many programs provide too much information without the capacity to implement and make a difference in your business. This program is designed to LEARN - CLARIFY - APPLY. Using brief instructional videos, worksheets, templates and scripts you are going to be taking action in your business in EACH MODULE! The IDEA METHOD helps my clients organize their businesses, create proprietary processes and grow to multi six figures! 

And the cool part is, that even if you are just starting out, this is the RIGHT PROGRAM FOR YOU. It will help you start on the right foot and avoid YEARS of frustration trying to guess exactly what to do. As an expert, you are VERY knowledgeable of your work and how you bring value, but you might not know how to turn your expertise into a profitable business. In this program, you will feel supported as you do the work surrounded by people who are experts in growing businesses.

It gets EVEN BETTER… as I mentioned before, you can get great results from this method without even having a team because we will teach you how to create systems and processes (using simple technologies, many of them free) so that you can grow to six figures without a team.
My client Sarah grew her company to $20k/month consistently just by incorporating easy to use software at a low cost or free. You don't need a large team to run a profitable business when you are able to use technology and efficient processes (which we provide templates for) to grow your business.
Now you can see how and why THE IDEA METHOD is so effective
at Growing Your Business! 
And you understand what makes it so powerful for turning the work you love, YOUR PURPOSE, into a profitable 6 figure+ business. And that's why today I want to give you the opportunity to put it to work for you with a unique product called
Let me tell you what it will do for you,
how quickly it will work, and everything you get today. 
So what is the Clarity First Program all about?
THE IDEA METHOD
In this program I combine my proven methodology, The IDEA Method, with live group coaching with me, along with learning modules, scripts, templates that will show you how to turn your grow into a 6 figure+ business. We also offer add-on IMPLEMENTATION SESSIONS. If you need more private support putting this method into action, we have a special add-on product where you can work 1:1 with one of our MIC Team Members to work on your specific business. Just ask us for more information!

STRAIGHT FORWARD EASY TO FOLLOW VIDEOS
In each video, I will show you exactly how to CLARIFY each layer in your business so that you can avoid confusion and take action consistently. Like a key, you will unlock each part of your business so you can scale. You will feel the abundance of doing the work you love while financially providing for yourself, your family and your dreams. CLARITY FIRST will help you grow your business while honoring your calling and have an impact and financial abundance at the same time. 
CUSTOMIZABLE SCRIPTS & TEMPLATES
We make the WORK easy for you so you will get scripts for sales calls, emails, and other communication scripts based on proven, best practices because you want to move fast and with scripts you will move faster and with more ease.
Each script will help you communicate and market your business with ease. We all get stuck when taking action if we are faced with a blank page. Scripts will help you move past feeling stuck and move forward with confidence.
UNIQUE WORKSHEETS TO APPLY THE LEARNING
You will also get straight forward easy to follow worksheets to guide your learning because we know that learning is not enough. You must process the information provided and apply it to your business. The worksheets are designed for you to apply the learning into your business in an easy and guided way.  Each worksheet will help you process new learning and feel confident working in your business. Research shows that learning is not enough. We need to process the information so that we can take action. 
YOUR PRIVATE COMMUNITY 24/7
It takes a village to raise a child and it takes a community to grow your business. That is why you will also get an ONLINE 24/7 COMMUNITY so that you can be in a community with like minded business owners that are growing their business. You will feel supported and be accountable for your progress with a community that has your back. You will interact with other business owners, develop friendships, partnerships and get your questions answered. You will feel cared for and safe as you take courageous action towards turning your purpose into profit. 
With everything you are getting today you have all you need to GROW YOUR BUSINESS.
At $4,585, if all CLARITY FIRST did for you was give you consistent cash flow, would it be worth it?

I would say… yes, it would be worth it because this will allow you to rely on this income without needing to work full time or do other work. 

If all CLARITY FIRST did for you was give you the blueprint that you can follow with confidence would it be worth it?

Again, I would say… yes, it would be worth it because you will move away from self doubt, overwhelm and stop spinning your wheels. 

If all CLARITY FIRST did for you was give you financial freedom, would it be worth it?

And again, I would say… absolutely YES, it would be worth it because you will be able to support yourself, your family and your dreams without the fear of losing your house, not sending your children to college or putting food on the table. Trust me that was MY experience!

But, today, when you enroll in CLARITY FIRST it isn't going to cost you $3,494 dollars. It's not even going to cost you the value of just the program with the bonuses below... a VALUE OF $4,585...

Instead, today, when you enroll in CLARITY FIRST, you get access to everything:

 MONTHLY LIVE GROUP Strategy Calls ($497)

 MONTHLY LIVE GROUP Implementation Sessions ($497)

 MONTHLY Easy to Follow Modules with Learning Videos ($750)

 MONTHLY Worksheets to Apply The Learning ($750)

Scripts & Templates to Take Action Faster ($750)

 Access to a 24/7 Online Community  ($250)


 BONUS #1
AUDIT YOUR BUSINESS WORKSHOP ($497)

 BONUS #2
WRITE YOUR TALK WORKSHOP ($497) 
 BONUS #3
PRIVATE CLARITY CALL ($97)

And here's the thing…

If you are not happy, let us know within 72 hours and we will return your $97.00 investment. 
There's no need for you to continue feeling frustrated, scared & ready to give up. There's no need for you to continue giving your WORK to the world for little or no money! You  can change all of that today with the CLARITY FIRST Program.
Please understand, this is a limited time offer. CLARITY FIRST, all the bonuses, and the over $3,000 discount is only available...
FOR THE NEXT 48 HOURS!
ONLY LIMITED TIME OFFER AND SEATS.
TAKE ACTION NOW.


Frequently Asked Questions
These are some of the questions people most frequently ask us:
Is this for Start Ups or New Business Owners?
This program is perfect if you are just starting or you have a business that needs to PIVOT in the new economy. 
What if I miss the LIVE Sessions?
While it's always BEST if you attend the LIVE sessions and ask questions and get feedback, we will be recording these sessions so you can always review the recordings. 
I need more 1:1 support ...
During your BONUS 1:1 CLARITY CALL you can ask us about our DO IT FOR ME services!
I'm not good with technology, what should I do?
This program is designed to help you apply the learning and integrate EASY many times FREE tech solutions and we teach you how to use it in simple steps that everyone can become GOOD WITH TECHNOLOGY. ;-)
How much time do I need each week?
1 to 2 HOURS/ WEEK -> You will need one hour to review the content, process the information, and take the ONE ACTION we will ask you to take each week. PLUS TIME FOR THE LIVE SESSIONS ->The LIVE CALLS are one hour each month and the LIVE IMPLEMENTATION SESSIONS are 2 hours each month.
Can I work this program with my team?
Yes! Purchase one license and bring your team with you. Only one of you can ask questions in the LIVE Q&A sessions though just to give everyone a chance!
What results do your clients get?
How long is the CLARITY FIRST Program?
The CLARITY FIRST PROGRAM is designed for a 12-month experience but if you decide to join us month to month you can cancel any time. 
What will I accomplish in 12 months?
If you show up and do the work you will have:

A clear MAP and ACTION plan for your business
A clear message and confidence in how to position your work
A proprietary system that you can turn into an online course
A clear business model
Packages & services to bundle your offerings
A CLEAR TRUST FUNNEL (the path your leads take towards working with you)
Clarity on who you want to be a hero to

You will design your SUCCESS MINDSET
You will have a clear VISION of where you want to take your business
YOU WILL have began building systems (SOP's) for your business
WHAT CLIENTS HAVE EXPERIENCED WORKING TOGETHER 
FOR THE NEXT 48 HOURS!